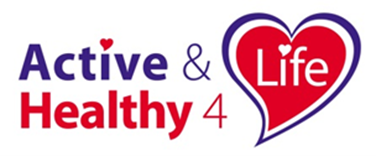 Welcome to the Active & Healthy 4 Life Program: Your pathway to a better Yyou!

Are you struggling with health conditions that you feel are holding you back? Whether it's anxiety, arthritis, or anything in between—this is your chance to turn the tide through exercise. Here's what you could overcome:

Anxiety/Depression

Arthritis

Asthma

Back pain

Chronic obstructive pulmonary disease (COPD)

Diabetes

High blood pressure

High cholesterol

Joint replacement

Osteoarthritis

Osteoporosis

Stress
Two gym sessions a week can not only relieve symptoms but also elevate your daily activities. Think of this as your first step towards making exercise a non-negotiable in your life.

What You Get with Active & Healthy 4 Life

Kick off with an in-depth assessment from a certified referral instructor.

Receive a tailored workout plan to crush your fitness goals

Commit to at least 2 x gym sessions per week, designed just for you.

Take part in a 1-month check-in to measure your progress and tweak your plan.

Enjoy access to other gym sessions at Gamlingay Leisure (health permitting, of course).

Stay in the loop with regular instructor check-ins.

Round off with a conclusive 4-month assessment and strut out with your new lifestyle
Investment in Yourself: Just £20/month for 4 months

Don't let anything hold you back. Click here to download the Exercise Referral form or swing by the gym to grab a printed copy. Your local GP in Gamlingay also has forms at the ready. Once you've got your form, ask your GP to complete it and bring it back to us and we'll get you started.
Got questions? Call us at 01767 651 85 or drop us an email at info@gamlingayleisure.org.uk.
Your Privacy Matters
Rest assured, South Cambridgeshire District Council only uses anonymised data for monitoring and evaluation. Your personal information stays just that—personal. For the full privacy notice, click here.